Mailing Industry Articles
Advance Systems provides Monthly Mailing Industry Articles. These articles pertain to the mailing industry's machinery and software. For past articles, go to
Article Archives
.
See
Article Guidelines
for more information.
You are welcome to present an article on our subject matter to us for publication.
Send your articles to
ken@advansysco.com
. Articles are processed before publishing.
Article 4 Monday, December 2, 2013
Staying Competative In Today's Mailing Industry
By Ken Swepston

In today's market, with the decrease in mail that the USPS has been grappling with, competition in the mail fulfillment industry appears to be much greater than any time in the past. Gone are the days when the high demand for fulfillment services created opportunities for so many to get into the business. Back then, having a little knowledge of the industry and enough capital to buy a few old pieces of equipment, rent a small hole in the wall, and secure a few good workers, pretty much assured your success. But now, with decreasing amounts of work to go around, competition between mailers has created a squeeze that is driving a lot of small shops right out of business.
Due to this competitive market, along with increasing operating costs and customer requirements for increased accountability and turnaround times, many mailers are opting for equipment that can provide higher production speeds, along with greater integrity and control of their mail fulfillment process. Making such capital investments in high speed intelligent mail systems looks to be a smart move for those of us who can afford to do so. However, there are many shops that don't have the means to follow suite and so are left at a disadvantage in their ability to compete in not only holding on to old business but in securing new business as well.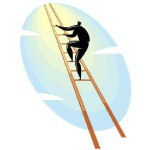 Of course there are steps that can be taken to increase the integrity and speed of your mailings without going to the expense of upgrading to a new Pitney Bowes, Bell & Howell, Kern or other high speed/intelligent system. You certainly could save some money by securing used high speed system. But, even if you are able to secure lightly used quality mailing system, it probably will not be set up to meet your need for things like page set accumulation, document matching, tracking and recording or other requirements needed in today's competitive market.
The good news is that there are a number of third party venders offering camera/software document systems that can increase the integrity and output of the mailing equipment you are already using on your floor. So, it is no longer necessary to pay a premium price to your mailing equipment manufacture, in order to ensure the accuracy and security of your mailings. Whether you are looking for document reading and verification on your existing mailing inserters, inkjets, card and label tippers or a system you are looking to add to your shop, you can provide the integrity that customers now require without going into debt.

Of course, as many have come to learn, not all document verification systems are the same. So, be sure that the software is written so that it has the ability to not only meet your current job requirements but also has the flexibility to be customized to meet future demands as well. In addition, you will want to determine ahead of time what possible reading requirements will be needed now and in the future so that you can be assured that the scanners/cameras being provided can handle whatever marks you might be required to read. You will also want to know up front if there are licensing/transfer fees. Some companies charge annual fees and or exuberant fees for any software upgrades ordered after the sale.
Summary
In today's mail processing environment being flexible is key to our success, so make sure that, whatever direction you take in improving your competitive edge, the companies you engage with are just as flexible in the support being offered to you.
Advanced Systems New & Used Mailing Equipment!
Presents Xtreme Vision Systems by MPS
Xtreme Vision is a PC based
document matching and addressing system
that has the versatility to meet the demands of today's print and direct mailing environment.
Our software/camera systems can be customized to meet any matching, checking, recording and or read & print application.
Check Out Our
Xtreme Vision Document Matching Page
For More Information