There are several grades of equipment restoring.
For your convenience, we have created a glossary of terms.
The following provides a description of the levels of restoration:
"Reconditioned" Equipment is a generic term universally used through-out our website to depict the "Conditions" of either Rebuilt or Refurbished.
A lot of work goes into our
"Rebuilt"
equipment. The steps we take involve a complete tear down, cleaning, inspection, parts replacement, component rebuilds, repainting and testing. The end result is a mechanically sound and cosmetically attractive system that looks and performs like a new system. Note: Rebuilt Mailing Inserters: All rebuild process meets manufacturer's specifications and the end product actually exceeds current standards for rebuilt mailing inserters. – For more details on rebuilt mailing inserters see
Inserter Rebuild Process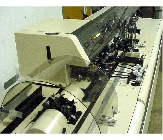 With "Refurbished" We inspect and completely go through the whole unit. All components are inspected and all bad or worn parts, with less than 50% expected life, are replaced. The system is then cleaned, worn areas re-finished and repairs made to make it cosmetically pleasing. The unit is then loaded and tested to ensure that it is brought up to full production ready condition.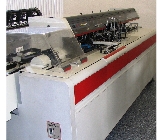 "Production Ready" equipment is cleaned and inspected, with any parts found bad or missing replaced. The units are then tested to ensure that all functions of the system are working properly and ready to go back into production.
Unless indicated in the equipment listing, "As Is" equipment is complete and in running order. Any suspect or missing components or mechanical defects will be clearly stated in the listing. The equipment is provided without any reconditioning and carries no performance guarantees.
For any unanswered questions, Please
Call Me